Elements Striking – Boxing, Kickboxing & MMA 
The Elements Striking Program will teach you functional boxing, kickboxing, and clinch fighting skills in a safe, fun and friendly environment.
Regular training will teach you how to combine hand, elbow, knee and leg strikes and develop your physical, mental and emotional conditioning.
Our approach to teaching the striking arts focuses on the fundamentals of body mechanics, structure, techniques and movement allowing you to develop skills suitable for Boxing, Kickboxing and Mixed Martial Arts. 
Our creative coaching solutions and specialised training methodologies allow you to quickly build up your skill and fitness levels in a way guaranteed to be functional and improve your performance on and off the mat.
The Elements Striking Program is about more than just learning how to how fight; whether you are looking to get fit, learn to defend yourself or simply have fun come along and experience a truely modern martial art, discover yourself and see how capable you really are.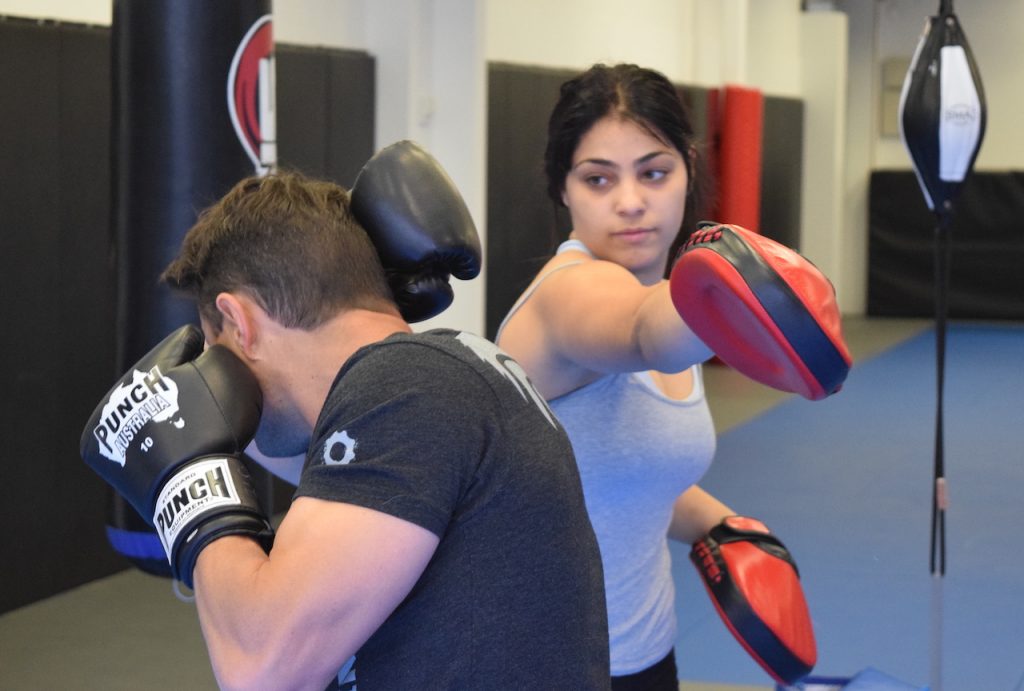 Learn an easy and practical defensive structure which means no taking unnecessary shots to the head and no unnecessary headaches.
Discover how to control range to keep your opponent at bay or close on them safely and effectively.
Develop strategies, styles and techniques to suit your personality and game.
Train in a fun, safe and sustainable manner.
Membership
Interested in the Elements Striking Program? Contact us today for a FREE one week trial.
An Elements Membership is $65 per week.
Casual Class $40.
Private Training is also available for Boxing, Kickboxing & MMA.
An Elements Membership includes all of the programs offered at Elements Fitness.