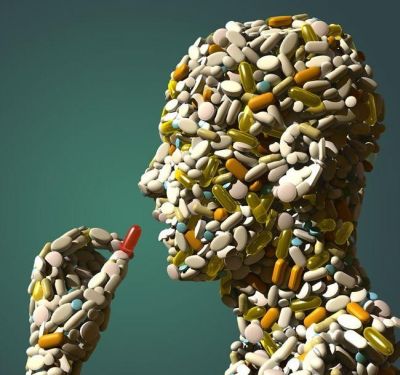 The training supplement industry is massive, poorly regulated, over priced and one of the most profitable industries in the world. The majority of supplements do little or nothing and a few have the potential to be downright harmful. That said, there are some supplements which are genuinely useful to athletes looking to improve recovery and performance.
I shouldn't have to point out that supplements are only going to be useful if you already eat well. No amount of supplementation can help you – or save you for that matter – if pizza and beer are the major source of your calories.
****** 
Protein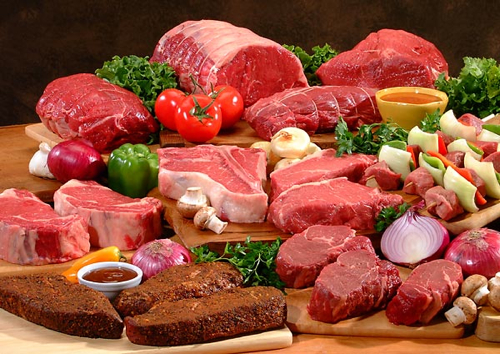 While the best sources of protein are whole foods sourced from animals – that is to say animal flesh, eggs and to a lesser extent dairy – supplementing your diet with protein shakes can be a convenient way to increase your daily intake. Due to the popularity and ease of manufacture of protein supplements there are many different types with a huge range of quality.
As a general rule you want to use a whey based protein shake, or egg if you can't handle dairy. All other forms are significantly out performed by milk, which isn't that surprising as whey is essentially a dense dairy based protein.
You should also make sure that your supplemental protein source contains mostly just that: protein. There will be small amount of carbohydrates in practically any protein supplement but you should be looking to keep it under around six grams per hundred. The primary reason for this is the fats and carbs found in protein supplements are extremely low quality. If you want some carbs post workout then you should eat a carrot.
Hydrolyzed protein is also a good idea as hydrolyzation makes protein easier to digest by breaking the proteins into smaller peptides.
Even if you have digestive or allergic type problems with dairy, whey protein might still be agreeable to you as the majority of allergens in dairy are found in the casein protein and lactose, neither of which should be present in high quality hydrolyzed whey protein isolate.
Twenty to thirty grams of protein post workout is a good amount to supplement.
What You Should Get: A high quality hydrolyzed whey protein isolate or concentrate. Look for one with a low carb content – less than 6g per 100g – and no artificial sweeteners.
What You Should Avoid: Practically everything else. I know that just about everything is cheaper than what I've recommended but in this case you're paying for quality and results. If you're vegan and whey protein makes you uncomfortable use a rice or pea based protein powder and leave soy the hell alone – not only do soy based protein powders taste like you're drinking a newspaper they can do some funky things to your hormonal profile.
Creatine Monohydrate
Creatine occurs naturally in all mammals and helps to supply energy to all cells in the body, primarily muscle, by increasing the formation of Adenosine Triphosphate (ATP). ATP transports chemical energy within cells for metabolism. In addition to increasing base energy levels, creatine is also involved in decreasing cortisol levels and oxidative damage. Also some studies show an increase in nighttime growth hormone secretion in college students supplementing with creatine.
Approximately 25% of people are classed as "non responders" to creatine;
this group doesn't get the feeling of being 'energised' typically reported by those supplementing with creatine. However they can still enjoy the performance gains and hormonal benefits found in the other 75%.
A standard dose is between 3 grams to 10 grams taken either first thing in the morning or post workout. Loading phases are unnecessary and can contribute to gastric discomfort.
The body will down regulate its own production of creatine in response to a significant period of creatine supplementation so its a smart move to cycle your use. I suggest 3 weeks on 1 off with an additional two one month periods off a year.
What You Should Get: Unflavoured Creatine Monohydrate. Powder is more easily absorbed and a little cheaper than tablets but there is little functional difference.
What You Should Avoid: Premixes of any sort. Combining creatine with other supplements isn't necessarily a bad thing but premixing them makes it impossible to know how much creatine and how much of what ever it is you are taking in each dose.
Branched Chain Amino Acids (BCAAs)
The Branched Chain Amino Acids are made up of 3 essential – meaning your body needs to ingest them and cannot make the itself -  amino acids: leucine, isoleucine, and valine. Branch chain amino acids are used to fuel muscles and stimulate protein synthesis and are vital to the recovery process.
There may also be an anti inflammatory benefit to BCAA supplementation as a number of studies show reduced Delayed Onset Muscle Soreness and improved recovery after heavy eccentric exercise.
An effective dose ranges from 4 to 12 grams split before and after training.
What You Should Get: Both the tablet and powder versions of this supplement seem to work fine but powder is significantly cheaper.
What You Should Avoid: There seems to be comparatively few bad options when it comes to Branched Chain Amino Acid supplementation. The key player here is leucine as this essential amino acid had the most to do with protein synthesis.
******
You'll notice that my recommendations for dose have a range. Larger athletes will need to take more of a supplement to get the desired effect and smaller athletes will need less. This is not the same as saying that larger doses are more effective; the correct dose for your size will be the most effective. Think of training supplements like medicine – there is an optimal dose for you. Take too little and nothing will happen, take too much and you'll get sick.
Mega doses of any of these supplements can cause GI discomfort and a number of other issues so don't take the "if some is good then more must be better" route.