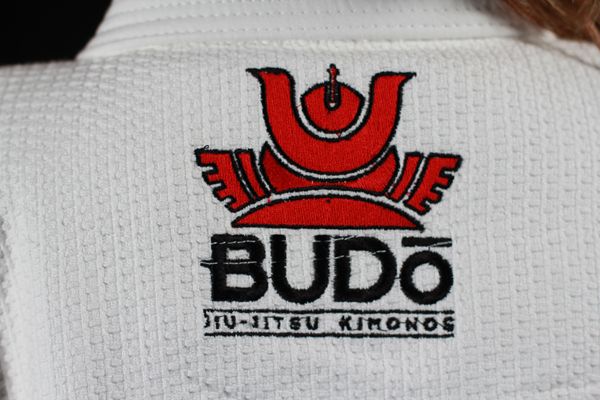 Summery: The Budo Fight Gear Ripstop Gold Edition Gi is a stylishly designed, durable gold weave gi that represents great value for money.
Disclaimer: I am not sponsored by Budo Fight Gear or any other company nor am I paid to endorse any particular brands. Thank you to Budofightgear.com.au for sending me this Gi to review.
Budo Fight Gear is a home grown fight wear company based in Melbourne Australia and, while they have acted as a local supplier for Vulcan and Keiko Raca for some time, the Ripstop Gold represents their first foray into the gi market under their own brand name.
The first thing I noticed about the gi as I pulled it out of the packaging was the pants; made from 'Ripstop Cotton' the pants are very light and employ a single seam along the inside of the leg instead of the usual two or three seams. These design and weight changes create a very different feel from other gi pants but result in a much better fit around the legs making them much more difficult for opponents to grab. I was worried about how well the pants would hold up to the rigors of grappling but after two months of solid use they haven't so much as dropped a stitch.
The gi comes pre shrunk and after more than twenty washes the jacket and pants appear to be the exact same size they started; that said, I only ever use a cold water wash and line dry all my gis so I tend not to have much in the way of shrinkage issues with any of my gis, even the ones that shrink for everybody else.
The jacket cut and style are very strongly influenced in design by Keiko Raca's Limited Edition Gi but this is hardly surprising as, as stated above, Budo Fight Gear is one of Keiko Raca's primary distributors in Australia. Nor is it a problem as this design is both stylish and practical and results in a good looking gi that fits well. I particularly like the Zen minimalist approach to the logos and patches that's been employed – the limited pallet and simple, clean designs has resulted in a visually impressive gi that is neither garish nor tacky.
I believe that the gi was designed with competition in mind and as such the sleeves and legs are tailored to a slim fit – while conforming to IFBJJ standards – and the whole thing weighs slightly less than 1.8kg.
It must be said that I do prefer my Keiko Raca Limited Edition Gi over the Budo Fight Gear Ripstop Gold but not due to any fault in the Ripstop; the small differences in cut, design and weight between the two create gis suited for slightly different body types and the broader shoulders and shorter sleeves of the Keiko simply fits me better. However, retailing at $149.95 – almost $50 less than the Keiko Raca Gi – the Ripstop blows all similarly priced gis out of the water and is the best value for money gi on the market.